Daily Trips
Visit La Quemada for a short trip with one overnight stay!
For more information please see our Flyer.

Golf

In a few minutes drive, you can reach a couple of country clubs with 18 hole golf courses which can be used for a green fee. We can get you exclusive access to the most beautiful golf clubs in the area, green fee USD 42 per person. You will appreciate the minimal amount of people on the course (except on the weekends). Enjoy a virtual tour of the golf course on ---'www.saneliseo.com'---, then you will also see the huge swimming pool, the spacious tennis area with 7 sand courts (plus a center court) and the stunning property with its many eucalyptus trees. We would be happy to book golf and tennis classes for you. Relax after your activities in the sauna. The world class tennis player Gaston Gaudio, the winner of the Roland Garros, joined this club for good reason.
More golfcourts:

Recreational activities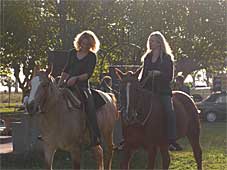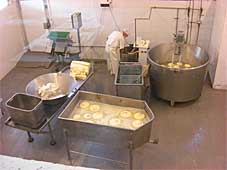 Free horseback riding on 400 hectometers, horses are always available. Visit the dairy farm where they make their own cheese on the ranch 'Don Ricardo', own calve breeding. 18-hole golf course with tennis complex (sand court) in the country club in 10 minutes drive. The fruit trees (plums, pears, apples, oranges, lemons, grapefruit, nectarines, figs. olives and nuts) are also free according to the season.
We would be happy to provide you insight into feeding, milk work, cheese production, calf breeding cow insemination. You can watch the gauchos when they are herding, when preparing or harvesting and see their secrets of wood techniques used for fencing.

Hunting
Hunting-Trips.....we can book your next hunt ! We organize hunts of big animal (20 species) and small animal (10 species). We offer you a hunt pass, different weapons and a hunting guide. A shuttle-service from our Estancia "La Quemada" is included as well as the shuttle-service to the hunting lodges (other estancias). For reservation please contact myself, Ricardo KUNZ by info@la-quemada.net or the hunting coordinator Mr. Adrian CIMINO by fullsafari@hotmail.com.

Additional offers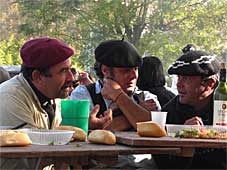 You can book the bungalow only with full board, including the original Argentinean BBQ grill speciality (asado). Furthermore, you can also rent a cleaning service and a vehicle (off-road) with a chauffeur.
Learn basic Spanish concepts, easily through contact with the gauchos.